Port of DrPetter's
sfxr
for use with the Sample Component.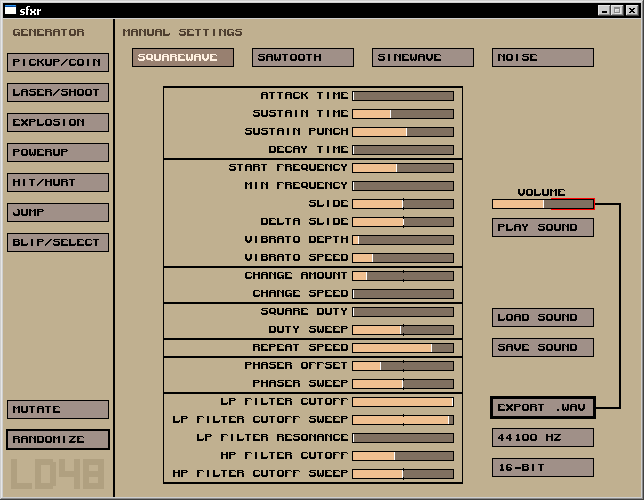 This library is meant as a replacement to exporting / importing a .wav file from sfxr into ZGE, not as real-time synthesizer!
Instructions
- Load a .sfs file using FileAction.
- Call SampleLength() and set your Sample accordingly.
- Call ResetSample() to initialize the Synthesizer.
- Call SynthSample() to render the sample to the buffer*
- Use a SampleExpression to copy the buffer to a Sample.
Attached file contains the library plus a demo scene which loads + renders Sample.sfs when pressing "R" and plays the sample when pressing "S".
*The quality argument of SynthSample has to be in the 0-3 range ( 0 being lowest, 3 be highest ).
K